Integrative medicine is mainstream with a slew of articles devoted to alternative therapies.
Integrative medicine doc deployed for integrated health and wellness service:
According to Woodson Merrell, M.D., "Lifestyle management is the future of healthcare." Dr. Merrell, one of the nation's preeminent integrative medicine specialists and author of Power Up (previously titled The Source), has joined APOGEE Lifestyle as Integrative Health Advisor. Dr. Merrell believes APOGEE is on the cutting edge of a movement promoting lifestyle change with physical fitness, nutrition and stress management to prevent or reverse chronic illness. Dr. Merrell will work with APOGEE's fitness and wellness professionals to develop consumer wellness programs for APOGEE's Pilates & Wellness Centers and professional certification programs for Power Pilates.
White Plains, NY (PRWEB) December 9, 2009 -- APOGEE Life Style, owners of APOGEE Pilates & Wellness Centers and Power Pilates, announced that Dr. Woodson Merrell has been appointed APOGEE's Integrative Health Advisor.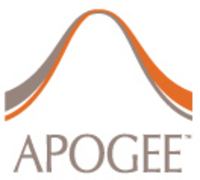 Dr. Merrell is Chairman of the Department of Integrative Medicine at Beth Israel Medical Center, Manhattan campus of Albert Einstein College of Medicine and an assistant clinical professor of medicine at Columbia University College of Physicians and Surgeons. Dr. Merrell is author of Power Up (previously titled The Source), offering a blueprint for optimal energy, radiant health and ideal weight.
"We are pleased to have one of the nation's preeminent integrative medicine specialists join the APOGEE team," commented Irv Cohen, President of APOGEE Life Style. "APOGEE is committed to providing the highest standards in wellness programming for our clients. As we grow the APOGEE brand, Dr. Merrell's medical expertise will enhance the development of our whole body approach to health and healing through innovative movement, nutrition and stress-management programming."
"When I was introduced to APOGEE's integrative and personal approach to fitness and overall well being, I immediately saw APOGEE as an extension of my philosophy," explained Dr. Merrell. "APOGEE is working with its clients to inspire healthy and active lifestyles based on many of the core principles of good health that I have seen enhance the health of my own patients."
Dr. Merrell continued, "A motivating environment that allows for the focus of the health of the whole person, much like integrative medicine, is the ideal model for improving the health of Americans. I look forward to working with APOGEE's fitness and wellness professionals to develop consumer wellness programs for APOGEE's Pilates & Wellness Centers and professional certification programs for Power Pilates."
Dr. Merrell added, "Lifestyle management is the future of healthcare. APOGEE is truly on the cutting edge of this movement. Over 50% of all chronic illness in the U.S. is preventable or reversible by lifestyle change with physical fitness, nutrition and stress management being the cornerstones – all key components of APOGEE Wellness programs. Additionally, in my experience with increasing energy in patients, core training – strengthening and engaging muscles of the abdomen and torso – is an essential part of optimum health. APOGEE Pilates & Wellness Centers focus on these fundamentals in a nurturing and motivating integrative environment."
Calendar Notes – Upcoming APOGEE Events Featuring Dr. Merrell:
February 12th and 13th, 2010
Dr. Merrell will be a featured speaker in APOGEE's Power Pilates 2010 Power Higher Conference in Las Vegas, February 12-13, 2010, at the Hard Rock Hotel. The Conference is open to Pilates teacher trainers, Pilates instructors and anyone interested in furthering their Pilates education. For more information, visit www.PowerPilates.com or email PowerHigher(at)PowerPilates(dot)com.
About Woodson Merrell, M.D.
Dr. Woodson Merrell, named by New York magazine a "Leader for the New Millennium," is chairman of the Department of Integrative Medicine at Beth Israel Medical Center, Manhattan campus of Albert Einstein College of Medicine and an assistant clinical professor of medicine at Columbia University College of Physicians and Surgeons. Since 1985 he has maintained a high-profile private practice in integrative medicine and acupuncture on Manhattan's Upper East Side. Dr. Merrell is author of Power Up (previously titled The Source), the most comprehensive, authoritative, and cutting-edge health guide available on how to power up your energy, your health, and your life. In his more than twenty years of medical practice, Dr. Merrell has discovered core concepts about energy that draw on both Western and Eastern medical knowledge and healing practices. Dr. Merrell has chaired and been scientific director for numerous medical and consumer health care conferences, and is featured regularly in the national media for his expertise in integrative medicine.
About APOGEE Pilates & Wellness Centers, Westchester County, NY
APOGEE Pilates & Wellness Centers in Westchester County opened its flagship location in White Plains, NY in March 2009, followed by its second center in Bedford Hills, NY. An entirely new concept in wellness inspired by the Pilates lifestyle, APOGEE Pilates & Wellness Centers transcend the traditional Pilates studio or gym. Providing extraordinary environments for healthy living, APOGEE's wellness centers in Westchester County empower people through integrative movement, nutrition and community programs. At APOGEE centers, fitness and wellness programming is combined with world-class Power Pilates instruction, personalized service and an inspired staff to create a lifestyle of health, healing and prevention for members.
For more information about APOGEE's full menu of fitness and wellness services, and for the latest in health and wellness news and tips from the APOGEE blog, newsletter and podcasts, please visit www.apogeelifestyle.com or call 914.644.8884
914.644.8884. APOGEE can also be found on Facebook (www.Facebook.com/APOGEEWellness) and Twitter (www.Twitter.com/APOGEEWellness).
About APOGEE Life Style, LLC

APOGEE Life Style is a fully integrated health and wellness company synonymous with healthy lifestyles, fitness, personal care and nutrition. For more information on APOGEE Life Style, please visit www.apogeelifestyle.com/About-Us/APOGEELifestyleLLC.aspx.
###
How to create a holistic health center taught:
to Create and Manage a Holistic Health Center: New Graduate Training from CIIS

Sausalito, CA

Wednesday, December 09, 2009
GLOBAL HEALTH MEDIA

For Immediate Release

415) 785-7987

SAN FRANCISCO)---There are plenty of graduate programs that teach students hospital administration. But for those who want to step beyond the confines of conventional medicine, and offer complementary medicine or alternative therapies, within an integrative health center, where do they learn those skills?

The California Institute of Integral Studies (CIIS), an accredited university in San Francisco, offers one of the first M.A. programs to address the challenge of combining different disciplines under one clinical roof. Taught by Meg Jordan, PhD, RN, a medical anthropologist and Department Chair of the Integrative Health Studies program, the CAIM course (Complementary, Alternative, and Integrative Medicine) provides a holographic view of the many healing systems in use today, along with attempts to blend those approaches for optimal healing relationships.

"Students gain sufficient familiarity with each healing system so that they may be advocates for medical pluralism in whole-person health care settings. The class presents experiential opportunities to interview practitioners, critically analyze strategies for integration and develop models," explains Dr. Jordan.

The training offers opportunities to create either an integrative health center or an integrative medicine clinic, and investigate the legal parameters of each. The difference between health centers and medical clinics is considerable. Health centers generally require no state licensure other than a business license. Since the term clinic implies dispensing of drugs, lab work, or minor surgical interventions, clinics are highly regulated by state boards.

Throughout the 15-week course, students hear presentations from practitioners in various healing disciplines such as chiropractic, naturopathy, ayurveda, homeopathy, Traditional Chinese Medicine, touch therapies, qigong, biofeedback, guided imagery, mind/body medicine, clinical nutrition, and even holistic medicine. They dialog about their particular philosophies, educational background, certification or licensure, practice guidelines and patient/client experiences.

At the completion of the course, students are able to create a "mock" integrative health center or clinic, complete with operating budget, revenue plan, architectural renderings, hiring practices, staff workforce, mission, objectives, workshops, community service strategy, payment/insurance plan, and managerial format. The only course of its kind, the training is both comprehensive and practical.

Some of the issues that students grapple with include: who is in charge? Do patients always have to go through an MD first? Who else can serve as a primary care physician? How do we train patient navigators to direct appropriate services for clients? How do we assure these different types of providers actually get along for the good of the patient? How do we support healthy lifestyle change for all of our patients? How do we assess patient outcomes and measure effectiveness?

And finally, the ultimate question in this era of health care reform, how do we provide affordable access to all members of a community with quality care that acknowledges the patient as an empowered actor in his or her own self-care journey?

Two innovative models of integrative health centers and clinics have emerged this week from the program: an integrative medical clinic devoted to metabolic sydrome, and an integrative health center complete with wellness coaches, teaching cafe and Zen garden. The models will be presented to health foundations and available to researchers and any other interested parties.

For more information about the Master of Arts program in Integrative Health Studies at CIIS or the CAIM course, contact Dr. Meg Jordan at

mjordan@ciis.edu

, or Program Coordinator Chanda Mollers at

415 575-6199

415 575-6199

or

cwilliams@ciis.edu

.
By doing yoga regularly, minority individuals who have back pain can reduce their physical distress and the amount of medication they need for relief, according to a preliminary study done through two community health centers in Dorchester.

The study, whose promising results were released last month, represent an uncommon example of research about the effects of alternative medicine on low-income, minority people. The Dorchester residents who participated in the clinical trial were recruited through the Codman Square Health Center and Dorchester House Multi-Service Center.

Researchers, led by Dr. Robert Saper of Boston University's School of Medicine, selected 30 people who suffered from chronic lower back pain to participate in the study two years ago. Half took 75-minute yoga classes once a week at Dorchester House and were encouraged to do a half-hour more at home daily. The other participants continued to take pain relievers and whatever other treatment their doctors had recommended.

After three months, those taking yoga said the amount of pain they suffered had gone down about 33 percent, compared with a 5 percent decrease in the other group. The yoga students said they needed less medication—80 percent less—while dosage was unchanged for the others.

"Yoga was more effective than usual care, at least in the short term, for reducing pain and pain medication use," researchers reported in the November/December issue of the medical journal Alternative Therapies in Health and Medicine.
And....Woman on the Web offers tips to beat holiday stress:
..... Make a realistic to-do list. If your holiday is packed with tasks that only keep growing, prioritize by dividing your list into two categories: those that are essential to your well-being and those that aren't. That should help put things into perspective.

2. Create a calendar. Sometimes, situations feel out of control simply because you're disorganized. This leaves a lot of room for our imagination to make our tasks seem larger and more difficult than necessary. To mitigate those thoughts and feelings, make a giant calendar for the holiday period and break down your tasks into little projects.

3. Schedule downtime. We often tell ourselves we don't have enough time to refuel, and our overall endurance is whittled away. To avoid such a situation, take a mental vacation. Plan five to ten minutes daily to sit in a quiet area of your home and imagine yourself in a favorite place with no distractions. Make sure to set a pleasant alarm (like a quiet egg timer) so you don't have to keep watching the clock.

4. Exercise. Exercise raises endorphins, the natural "feel good" brain chemicals. It also shuts off the hunger drive. If you can't fit in your usual routine, try walking just a little more each day. Wear a pedometer for the day to count your steps. By the end of the day, you'll find you may have walked the equivalent of 50 to 75% of your usual daily routine — which is a whole lot better than throwing up your hands because you can't find time to exercise!

5. Eat right. Overeating is very common during the holidays. Don't go to a party hungry; eat a little something before you go. Decide what "off-limits" foods you will allow yourself to eat, portion control your meals at the party and focus on foods that naturally have lots of water in them.

6. Sleep enough and soundly! Sleep repairs your body from the daily wear and tear and improves your immunity. Scientists have found that those who sleep less than seven hours a night (on average) are three times as likely to get sick as those who averaged at least eight hours!

7. Nurture gratitude. This is what the holidays are about, right? Remind yourself of the abundance that you have. Reach out and appreciate those who help make your life pleasant. Pin up a picture of your family that makes you smile or put up a quote on your refrigerator that inspires you.

8. Honor loss. Many who have lost a dear one or who suffer from a serious chronic illness become painfully reacquainted with the feelings surrounding that difficult situation, especially during the holidays when families gather together. Find someone you trust and share your feelings with them, start a journal or find professional help if your grief is significant. Sharing the burden promotes healing.

9. Try alternative therapies. Schedule an acupuncture, massage or energy medicine treatment. Or, closer to home, try diluting one or two drops of lavender essential oil in a teaspoon of olive or sesame oil, pour on a cotton ball, then sit down and enjoy the relaxing aroma.
Soy may not be harmful ....
If you are among the thousands of American women who have survived breast cancer, you probably find yourself thinking twice about everything you do — what you eat, how much you exercise — to ensure that you don't increase your risk of developing another tumor. It's a natural response to a difficult diagnosis, but it can be challenging, especially when it comes to diet: most breast tumors are driven by the hormone estrogen, but estrogen is frequently found in many popular foods, from some types of milk and yogurt to breakfast bars to tofu and those addictive edamame beans.

The common culprit is soy, a plant that contains chemicals with estrogen-like and anti-estrogenic properties — making it a nutritional minefield for breast-cancer survivors. While Western diets are relatively low in soy — compared with the typical diet in Asia, where people eat soy daily — the percentage of Americans consuming soy at least once a week increased from 15% in 1997 to 28% in 2003. In the meantime, studies on the effect of soy on breast-cancer recurrence and mortality have been conflicting, with some showing that it can reduce risk, while others show an elevated rate of recurrent disease among frequent consumers of soy. (See breast cancer's fundraising warrior.)

Now the largest study to date on soy's effect on breast cancer suggests that eating soy, even in large amounts, may not be harmful after all, and may even reduce recurrence and death from the disease. But while the findings are intriguing, not all doctors are ready to tout the benefits of tofu.
Yoga can help with osteoporosis:
As a physician and advocate of integrative medicine, I have shown that Yoga can improve upon or substitute for traditional Western medical treatments for osteoporosis, which affects 200 million people worldwide. And I have co-authored "Yoga for Osteoporosis" (scheduled for publication by WW Norton on March 29, 2010) to provide individuals some achievable control over their own bone health.

Both men and women are subject to osteoporosis; 50% of hip fractures in people over 55 contribute either to death or to nursing home admissions. It's well-known that physical activity, weight-bearing and strenuous exercise, will help keep osteoporosis and its precursor, osteopenia, at bay. But much strenuous weight-bearing exercise has serious disadvantages, which must not be underestimated when thinking about your health, while Yoga has unique and wonderful advantages.

High impact aerobic activity, and even jumping rope, (which has recently and mistakenly been recommended for osteoporosis) leads directly to osteoarthritis. That foot-pounding, hips flexing, knee impacting, spine-jarring activity takes men and women trying to prevent or reduce bone loss out of the frying pan and puts them in the fire of developing painful, crippling hard-to-control osteoarthritis. Older people are confronted by a dilemma: Too much impact exercise and you will help your bones while hurting your joints. Don't exercise and your osteoporosis will advance. It's both ends of the bone against the middle.

While Yoga is no panacea, it does provide weight-bearing exercise with none of the dangers that lead to osteoarthritis. Yoga pits one muscle group against another to generate forces far greater than gravity. Yoga is isometric exercise. It is also weight bearing. Both of these types of activity have been proven to improve bone strength. Unlike most forms of "weight-bearing" activity, Yoga does not damage cartilage or lead to osteoarthritis, another peril of aging. Yoga stretches the muscles, increasing the range of motion that osteoarthritis otherwise inexorably narrows. By improving range of motion, Yoga counters the chief and sometimes terrible impairment that comes with osteoarthritis.

Some Yoga postures seem to have been designed many hundreds of years ago specifically for those who want to keep their bones strong. That's one reason my co-author Ellen Saltonstall and I wrote "Yoga for Osteoporosis". In the book we describe which Yoga poses are good for preventing or reversing bone loss safely and give detailed instructions about how to do them. Every pose is presented with three different levels of difficulty: one to be done by beginners, one for intermediate, and then the classical pose, generally for experienced practitioners. Every pose has a list of contraindications, and modifications for people with different levels of physical well-being.
Alternative medicine is becoming - has become - mainstream:
Now a new study published in July 2009, from the National Center for Complementary and Alternative Medicine, interviewed more than 23,000 adults and asked about their use of complementary treatments. Almost 40% of adults were found to be using some type of complementary medicine. In 2007 they had spent $33.9 billion on these practices. This accounted for over 11% of the public's total out-of-pocket health expenses. The last time that these numbers had been measured was in 1997 and at that time the out-of-pocket expenses were $27 billion.

Dr. Tracy Gaudet, the Executive Director of Duke Integrative Medicine which is part of the Duke University health system was quoted as saying "Whatever this amount of the population is doing is no longer a fringe. We have to figure out what they are looking for but they can't find in conventional medicine."

I think all my patients know what people are looking for in integrative medicine! We all want to care for the underlying imbalances that create chronic symptoms and chronic disease. None of us are looking for only symptomatic relief or symptomatic treatment.

Other interesting data from this study show that Americans spent $4 billion on yoga, tai chi and qigong classes. Of great note was that visits to acupuncturists increased by three fold from 1997 to 2007.

Dr. Mimi Guarneri, medical director of The Scripts Center for Integrative Medicine noted that the users are "regular people" who want more help staying well. It has been a false assumption for a long time that users of complementary treatments are "alternative types" of people.

Dr. Guarneri appropriately stated that "The good news about Western medicine is that it responds well in an acute setting — if they have a heart attack, stroke or are hit by a car. When you look at other healing traditions, prevention is the first step, treatment is the last step."
It's all good. Now we just have to get some of the legal issues sorted out.
Our law office gets lots of calls from people who are looking at business decisions at the legal margin. We have to advise them - sometimes very briefly - and give a well-researched and informed green, yellow or red light on the project. The right decision always emerges from these consultations.
---
Michael H Cohen


Founder

The Los Angeles / San Francisco / Bay Area-based Michael H Cohen Law Group provides healthcare legal and FDA legal & regulatory counsel to health & wellness practices and ventures, including health technology companies (medical devices to wearable health and nanotech), healthcare facilities (from medical centers to medical spas), and healthcare service providers (from physicians to psychologists).Our legal team offers expertise in corporate & transactional, healthcare regulatory & compliance, and healthcare litigation and dispute resolution, in cutting-edge areas such as anti-aging and functional medicine, telemedicine and m-health, and concierge medicine.Our Founder, attorney Michael H. Cohen, is an author, speaker on healthcare law and FDA law, and internationally-recognized thought leader in the trillion-dollar health & wellness industry.